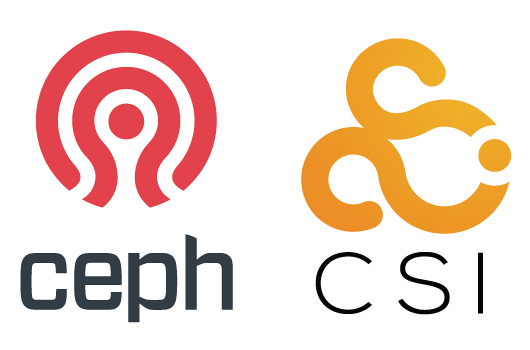 Persistenter Containerspeicher
Während Kubernetes in Bezug auf Skalierbarkeit, Portabilität und Verwaltung vorteilhaft ist, unterstützt es keine Statusspeicherung. Nahezu alle Produktionsanwendungen, wie z. B. Datenbanken, sind zustandsbehaftet und erfordern eine dauerhafte Speicherung.
---
Ambedded UniVirStor (Unified Virtual Storage) unterstützt Entwickler bei der Verwendung von Ceph RBD und CephFS als persistenten Speicher durch Ceph CSI-Plugins. Ceph CSI-Plugins implementieren eine Schnittstelle zwischen CSI-fähigem Container Orchestrator (CO) und Ceph-Cluster zur Unterstützung von CSI-Funktionalitäten. Es ermöglicht die dynamische Bereitstellung von Ceph-Volumes und deren Anhängen an Workloads.
 
Das Container Storage Interface (CSI) ist ein Standard, um beliebige Block- und Dateispeichersysteme containerisierten Workloads auf Container Orchestration Systems (COs) wie Kubernetes, Mesos, Docker und Cloud Foundry auszusetzen.
 
CSI adressiert alle Probleme von Volume-Plugins und Flex-Volumes, indem es ermöglicht, dass Speicher-Plugins außerhalb des Baums entwickelt, containerisiert, bereitgestellt und über standardmäßige Persistent Volume Claims, Persistent Volumes und Speicherklassen verwendet werden, die Benutzer lieben.
 
Persistenter Containerspeicher muss hochverfügbar sein, Neustarts und vorübergehende Probleme überstehen. Ceph ist robust und verfügt über gut definierte Schnittstellen zum Speichern und Abrufen von Daten.
 
Während es viele potenzielle Speicherlösungen gibt, die in der Lage sind, die Speicheranforderungen von Kubernetes zu erfüllen, sticht Ceph als die flexibelste und umfassendste hervor. Seine Skalierbarkeit und Flexibilität, Block, Datei und Objekt gleichzeitig zuzulassen, macht Ceph zur offensichtlichen Wahl für die Bewältigung der sehr unterschiedlichen Anforderungen von Kubernetes.
Related Technology

Ambedded Ceph appliance is a scalable storage platform that enables you to get high available block devices with disaster recovery and snapshot capabilities.   Ceph...