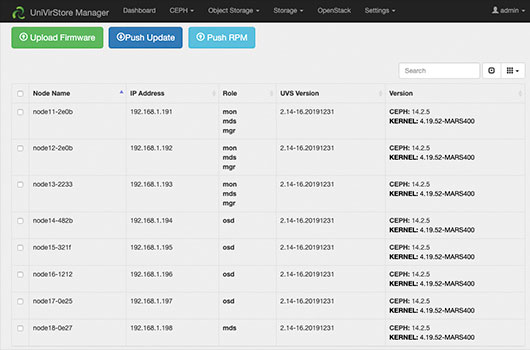 How I could upgrade the ceph version and UVS version in the future?
On the UVS manager GUI, a "Firmware Update" function allows the user to upgrade version of Ceph, UVS manager, and some fix with RPM file. With Ambedded ceph software support package, we provide the Ceph and UVS upgrade file to the users who want to update their ceph cluster. You just need to upload the upgrade or rpm file via the UVS manager and press the push bottom, then the UVS will upgrade the entire cluster with 1 click.
---
Video
UVS Firmware Update to 2.14.16 : How to upgrade ceph version by using UVS manager.
Related Products

Unified Virtual Storage (UVS) is a software package that integrates Linux operating system,...

Details